Rollout completed in five locations
Japanese restaurant chain establishes customised ordering and checkout system
"With one click, we can import prices and changes into all five locations. Before the transition the POS system in each restaurant had to be always fed separately with data - this is now extremely simplified", reports Michael Peters enthusiastically - COO of the Okinii Restaurant Group.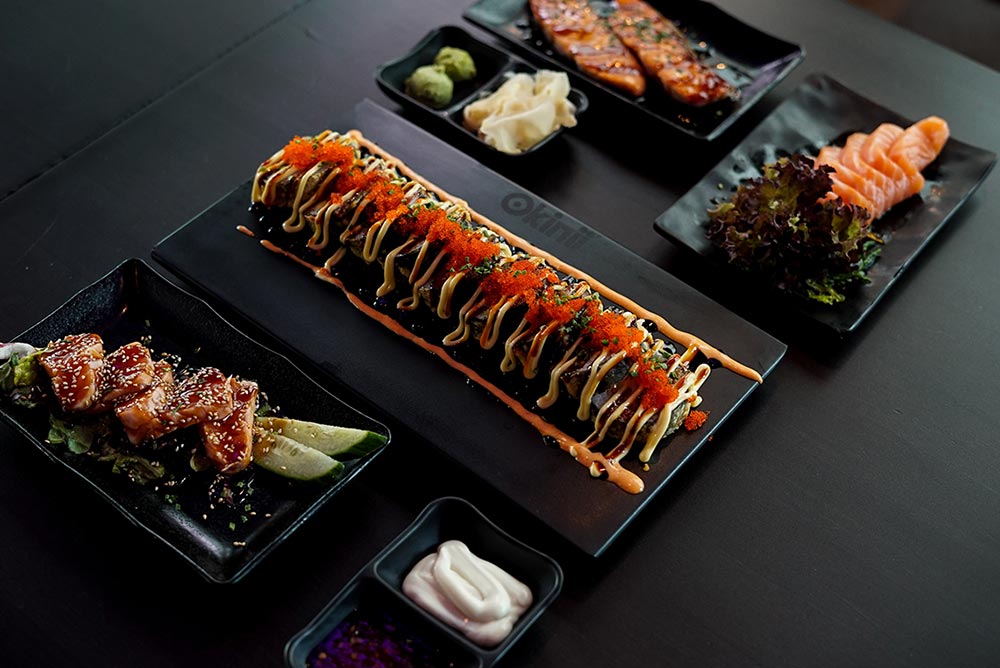 Pay once and eat as much as you like
Okinii - Sushi&Grill, the Japanese all-you-can-eat restaurant chain with a total of 350 employees, offers its guests a real culinary experience with its modern hospitality concept. Okinii, which means "thank you" in German is characterised by innovation, maximum convenience and a unique ordering system. As soon as guests are sitting, the service staff unlocks the table and the guests can not only choose from a menu of over 120 Japanese dishes via smartphone, but also order them using their smartphone! Everything is precisely pre-configured: the drink requests are transmitted to the bar and the dishes are displayed on the kitchen monitor. As soon as the order is ready, it is served by the staff. There is a special offer concept: for a fixed value, each guest can order five dishes every 15 minutes within two hours. Pay once, eat as much as you like and enjoy à la carte in style! That is Okinii.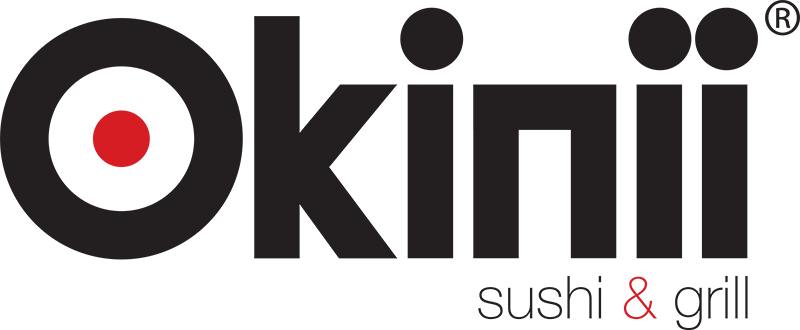 Rollout carried out in five German locations
Before the implementation of the new POS system unTill® with connection to the self-ordering interface Jamezz , the guests ordered via tablet. What initially established itself as a modern solution unfortunately developed over time more and more into an unstable tool with frequent system failures.
Since only one tablet was available per table, the ordering process was delayed as soon as several guests wanted to order at the same time.
In June 2021, the first changeover to the new POS and ordering system took place, initially at the location in Essen. In the meantime, the new system has been integrated at other Okinii restaurants in Düsseldorf, Cologne and Bonn. Bye Bye Tablet - Welcome Smartphone! This completes the rollout in five locations for the time being. From now on, guests can conveniently place their orders anywhere via their own smartphone.
What makes unTill® and Jamezz so special?
What criteria led the managing directors of Okinii to choose our POS system unTill® and the innovative self-ordering system Jamezz? "First and foremost, we were looking for a system with interfaces for other solutions. We also attached particular importance to merchandise management and the duty scheduling system E2N", explained Michael Peters.
"Moreover, we like the fact that the same layout can be seen on all end devices. The handling is simple and intuitive. Our employees were trained very quickly and even our temporary staff always get along well with it. For us in the back office, the web management is important, because now we get meaningful, manageable evaluations that also allow for much more accurate accounting. With the interface to the self-ordering tool Jamezz and the associated new ordering system, we were finally able to provide our guests with the decisive added value, which is now very well received. With almost 90% customer satisfaction, we are more than happy. Of course, we are happy to help older guests or regular customers who are not so familiar with using a smartphone", continues COO Peters.
With the new ordering option via their own smartphone, no guest has to wait long for the tablet to finally make the rounds. Everyone can "swipe" through the menu and beverage list individually according to their desired menu and order directly. The kitchen and service are so well set up that there are no long waits and the guests are continuously served with delicious dishes from Japanese cuisine. Once every two hours have passed and you have been able to order five new dishes every 15 minutes, i.e. a total of 40 delicacies to enjoy, payment is made directly to the service staff at the table, either in cash or with the card.
We at MS POS say thank you for the pleasant, cooperative partnership! We look forward to realising further projects with Okinii in the future.