We have good news from our development department and have taken an important step towards integrating Viva Wallet into our Cegid Retail Y2 POS system: In the last few weeks our developers were able to develop a Cegid Y2 CPOS driver to work with electronic payments from Viva Wallet . Since Cegid offers its solution in over 69 country versions and currently in 22 languages, a provider that is similarly positioned (in Europe) is an ideal fit.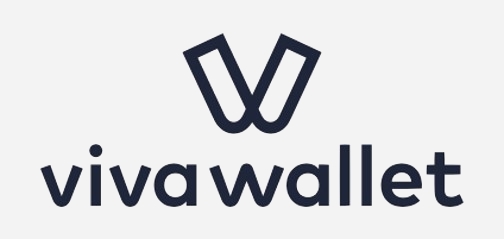 This driver enables merchants to integrate Cegid Y2 with Viva Wallet and the entire family of its terminals to take and manage in-store and card-present payments .
The terminal models supported include Q30 or IM30 Prolin terminal with a software version 4.13 or later. Any Axxx (e.g. A80, A920/A920 Pro) or IMxx series (e.g. IM30) Android card terminal with a software version 1.6.0 or later.
Viva Wallet POS terminals can receive requests for initiating transactions from a Cegid Y2 client connected to the same local wired or wireless IP network. Communication with the terminal is done through a TCP/IP connection.
The following transactions are supported
Electronic payment
Cancelation of payment
Refund
Settlement (print list of transactions per terminal) at the end of the day
Get more information to the POS
terminals here ...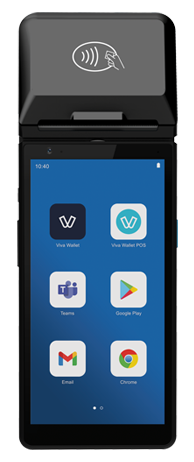 In the future an implementation of the driver to be able and communicate with the terminals using Viva Wallet`s dedicated REST API (secure HTTP connection) is also considered. This will result into a more flexible and easier configuration. As soon as it is released we will implement and update the driver.
Additional focus is of course the Viva Wallet POS app payment solution which will be supported also by the REST API. Using one device, especially a non-dedicated, is in our opinion the future in payment handling in the stores.
In addition to the innovative technology Viva Wallet is offering very attractive pricing. Just a flatrate with no hidden cost. As there is also no long-lasting contract to be signed it is easy to try it out for a month without any obligation. Just Contact us and we will provide you a competitive offer.
Viva Wallet is one of the leading upcoming payment providers in Europe and is already present in 24 European countries.
Viva Wallet has extremely advanced technology and is one of the first companies to implement a software-based solution instead of a hardware-based solution, eliminating the need for additional hardware terminals.
Viva Wallet is the first European fully cloud-based neobank using Microsoft Azure. Viva Wallet offers businesses of all sizes the ability to accept cards via the innovative Viva Wallet POS app, additional devices with Google Play and sophisticated payment gateways in online shops. In addition, Viva Wallet supports corporate accounts with local IBAN and a corporate Viva Wallet Mastercard.
More information about Viva Wallet you can find here ...